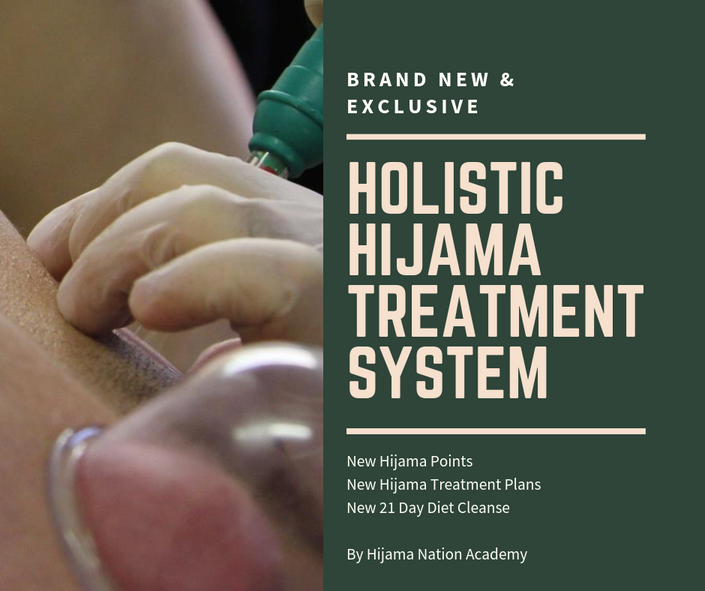 Accredited Higher Diploma in Hijama Cupping Therapy (Dip.HCT)
Establish Health, Earn Income & Revive A Forgotten Sunnah
Enroll Now
Become A Certified Hijama Practitioner Online To Earn Income, Help Your Family/Community Get Healthy And Revive A Forgotten Sunnah


Are you passionate about natural health and helping others?
Do you want to start a fulfilling and purposeful career in Islamic Medicine and Natural Health Industry, that is recession proof?
Do you want to get people healthy with natural, sunnah treatment that gets over 90% success rate?
Do you want to revive and establish the forgotten Sunnah of Hijama, so you can earn reward and dua, while you work?
Do you want to be amongst those people who change the lives of others and leave a legacy behind so you keep getting the reward even after you are dead?
If your answer to any of the above is yes, then keep reading...
If You Get Qualified As A Hijama Practitioner With Our Exclusive Holistic Hijama Treatment System, You will be able to:
Revive The Forgotten Sunnah of Hijama Cupping Therapy
Start a New Career
Have A Flexible Schedule
Help People Get Healthy
Treat Your Family, Friends And Community
Create Sadaqae Jariyah
Revive A Forgotten Sunnah

Help People Get Healthy With The Sunnah Treatment That Gets Over 90% Success Rate

As we know, people are getting sick more, even at a younger age. Clearly the technology and modern medicine is not helping.
There are a lot of natural solutions to the modern health problems but they are NOT being promoted as big pharma does not make money from it.
Actually they try to suppress it and demonise it so the general public does not go towards the natural treatments.
One of the best natural treatments out there is the sunnah treatment called, "Hijama Cupping Therapy".
Prophet Muhammad ﷺ (PBUH) said: "Hijama Cupping is the most helpful procedure for human beings to cure themselves." (Al Bukhari # 5357)
This sunnah treatment is so powerful that it can help with any big or small health problem.
Here is a list of some of problems it can easily help with:
Headache
Blood pressure
Asthma
Hear problems
Arthritis
Back pain
Knee pain
Memory problems
Learning behaviours
Muscular issues
Digestive issues
Fertility issues
Diabetes
Cancer
Etc etc
The list can easily go on and on but for now I just wanted to mention some of the common problems.
Imagine learning the skill of this therapy and being equipped to deal with any of the above problems if it happens in your family.
Now imagine helping your friends and community at large, dealing with these help problems.
How would you feel to help people in pain?
How much barakah and blessing will you have when these people make dua for you from their heart?
My advice to you would be to learn this skill, whether you choose it as a career or not, so you are always confident that you can handle any health condition with this therapy inshaAllah.
Start A Purposeful Career As A Hijama Cupping Therapist
We are going through a Health Pandemic right now. Everyone is nervous and scared about their future.
Millions of people are losing their jobs and they don't know what is going to happen to them after the lock down has been lifted.
Even if you still have a job after the lockdown, are you really passionate about that job?
Does your job make you feel that you have a purpose in life and you are fulfilling your purpose?
Or is it just meant for you to pay your bills?
The solution to the above problems is to get qualified in Hijama Cupping Therapy.
During the lockdown, you have time. Instead of wasting this time, invest your time in learning new skills that will help you in different situations after all of this is over.
In that case, what better skill to learn, than a therapy that deals with helping people get healthy from any sickness?
You will be able to have a fulfilling career by helping people. At the end of the day, you will feel satisfied that you are making a difference.
You will also have a flexible schedule as you can book appointments according to your situation that suits you the best.
How about working in an Islamic environment, if you are uncomfortable working at a place, where you have to compromise your deen?
Moreover, you will be able earn as much income as you want but increasing your hours at work or by including your spouse or family member into your practice.
In my opinion, this is one of the best careers I can think of for someone who wants to help people, live an Islamic lifestyle and have an impact in society.

Revive A Sunnah And Create Sadaqe Jariyah

By practicing the treatment of Hijama Cupping Therapy, you would be reviving the Sunnah of Hijama, while helping others.
You will also be earning reward for not only reviving the sunnah but also, anyone who you help do good, you will be getting reward for their certain deeds as well, even after you die inshaAllah.
So this is a great opportunity to help people, earn income and earn reward as well.
My advice to you is to enroll in this course to learn Hijama Cupping Therapy without wasting any time.
Text This Number For An Appointment If You Have Any Questions
UK WhatsApp No: +(44)7838614062
WHO IS THIS COURSE FOR?
Anyone who wishes to learn and revive the Sunnah of Hijama Cupping Therapy

Anyone who wants to start a new career...especially during the current Covid19 Lockdown.

Wants to help people get healthy

Wants to part of the natural health revolution

Wants barakah in Dunya and reward in Aakhirah
WHAT WILL YOU GET FROM THIS COURSE?
New, original, revolutionary Holistic Hijama Treatment System (HHTS)

New Holistic Health content New Islamic Medicine content

Focus on mind, body, soul healing with Islamic Approach

Focus on Cellular Health, Cleansing, Detox, lymphatic Drainage

Sunnah Medicine and Sunnah Diet

New Hijama & 21 Day Diet Cleanse Program

New Hijama Points & Theories

New Hijama Treatment Plans
CHECK OUT WHAT'S IN THE COURSE HERE...
Course Curriculum
MODULE 1-CUPPING THERAPY & MINDSET TRAINING 6.0
Available in days
days after you enroll
MODULE 2-HIJAMAOLOGY 6.0
Available in days
days after you enroll
MODULE 3-PHYSIOLOGY & ANATOMY FOR HIJAMA CUPPING THERAPY 6.0
Available in days
days after you enroll
PLUS FREE BONUSES!!!
Mindset Training Module (£1000)
21 Day Diet Cleanse (£1,500)
Hijama for Cancer for Treatment (£2000)
Ruqyah & Metaphysics Training (£1000)
Advanced Moving Cupping (£500)
Self Help Assessment Template Package (£500)
Leg & Foot Hijama Treatment Guide (£300)
Arm & Hand Hijama Treatment Guide (£300)
Bonus Fertility Plan (£6000)
Bonus Medical Directory (£500)
TOTAL VALUE OF ALL OF THESE BONUSES YOU ARE GETTING FOR FREE: £14,100.00.
Text This Number For An Appointment If You Have Any Questions
UK WhatsApp No: +(44)7838614062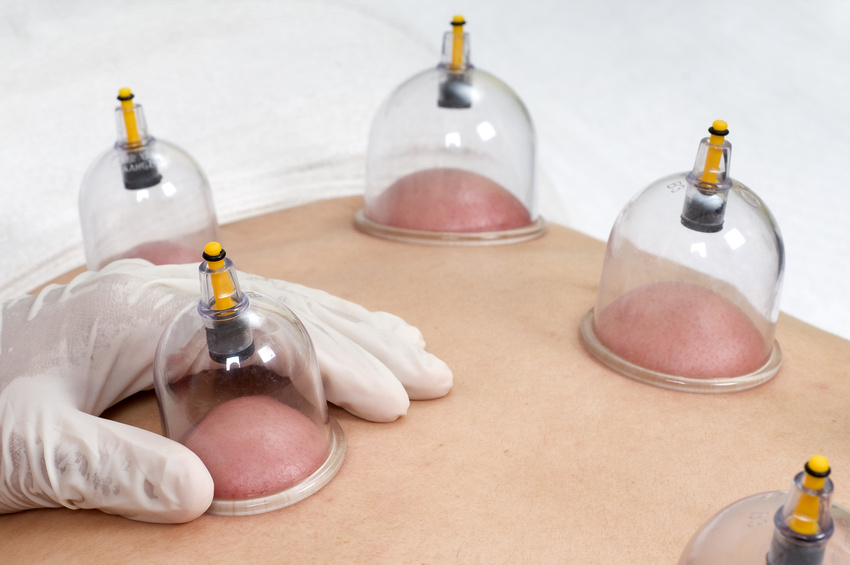 Student Testimonial One
"Assalam o alaikum. I studied the course and watched all videos. Subhan Allah, the approach towards disease and it's treatment is awesome. I'm highly impressed by the work you are doing . Keep it up and May Allah bless you with more success." Sadaf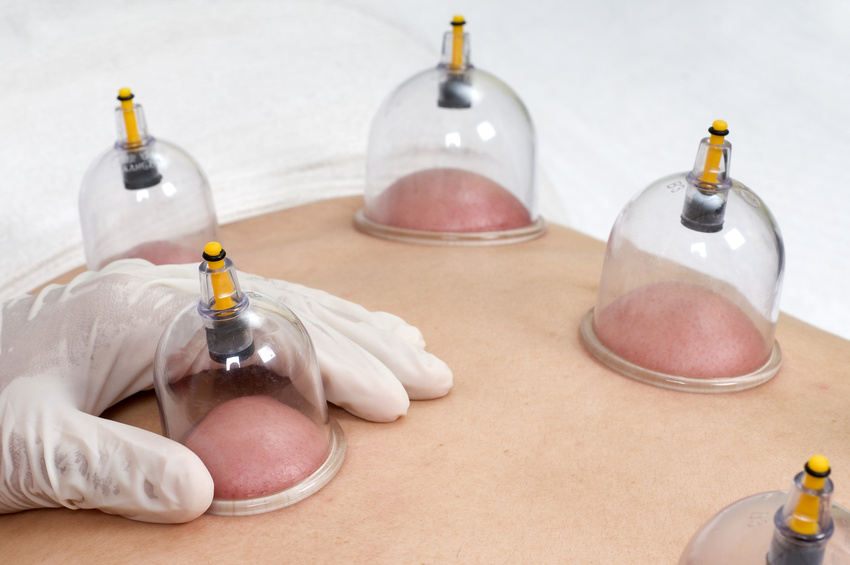 Student Testimonial Two

"Assalamualaikum bro Muddassar, Thanks for sending me Unit 2 of the Hijama training course. Wow, another chunk of solid information. I'm impressed to see info on ruqyah – didn't expect you guys to go into that. The info on hijama points is also very good. Jazakullahu Khair". Amin
Student Testimonial Three

"Aslamulaykum, Unit 2-hijamaology was quite a tough Chapter but thoroughly enjoyable. Alhamdulillah i have always felt spiritually inclined so reading the chapters around Islamic Medicine and Metaphysics was a great insight and has really helped me focus in especially my prayer, but also in things that i do in my normal day to day life.
I really didn't expect to get a boost in my Imaan and spiritual connection but this course has done exactly that! I Also teach children about the moon phases and this was a lovely chapter to cover in depth! You will be pleased to hear that i have become almost Evangelical in the practice of cupping and your online Course!" Amer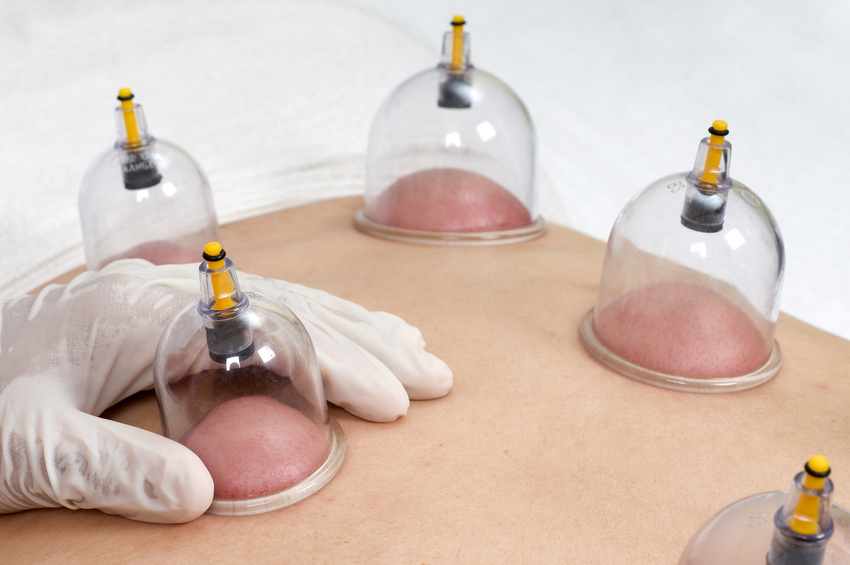 Student Testimonial Four

"Salaam. Jazak'Allah Khairun. Alhamdulillah the course is fantastic…this is the best I can describe really as I cannot find the words to describe it. Not only am I learning Hijama but it really is teaching me Islam too and how simple it is as well as being the Haq. The brother who does the video lectures is extremely inspiring.
The video I watched after Fajr this morning, there was a bit I was fascinated with whereby Hijama knows what blood to draw out and what not to. With chemotherapy, patients are told that it kills good as well as bad blood cells as it does not know the difference. WOW. You adding the Ruquyha is a bonus.
Barak Allah Fee and I continue to do dua that this miracle sunnah will continue to spread". Jahanara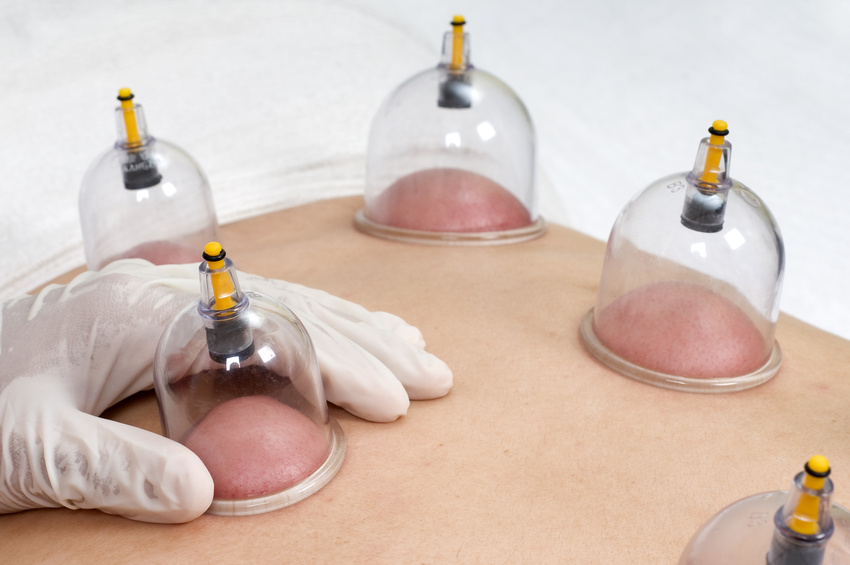 Student Testimonial Five

"Juggling working part time, three kids and a husband does mean you have to discipline yourself if you are serious about reviving a Sunnah to a high standard. There are many cowboys out there but you don't want to be one of them. Anyone can put a cup on but offering a holistic treatment looking at the person as a whole and offering quality treatment can only be achieved with the right training and support.
I highly, highly recommend training with Hijama Nation Association if you want to be part of the elite therapists in this field trained by the best, with Quran and Sunnah at the forefront of their intentions,insha'Allah". Umm Sameer
Frequently Asked Questions
How Will I Study the Course?
This Diploma Course is online, self paced and flexible. There are theory and practical modules with quizzes, videos and exams. Once you pass all the modules, you will receive a Practitioner Certification to practice commercially. Student support is available and we have a student network too.
Do I need any qualifications to join this course or are there any prerequizites?
No. You do not need any previous qualifications or training to enrol. There are no prerequizites.
What if I am unhappy with the course?
If you are unsatisfied with your purchase, contact us in the first 90 days and we will give you a full refund based on completion of modules and quizzes 1 & 2. (Terms & conditions Apply)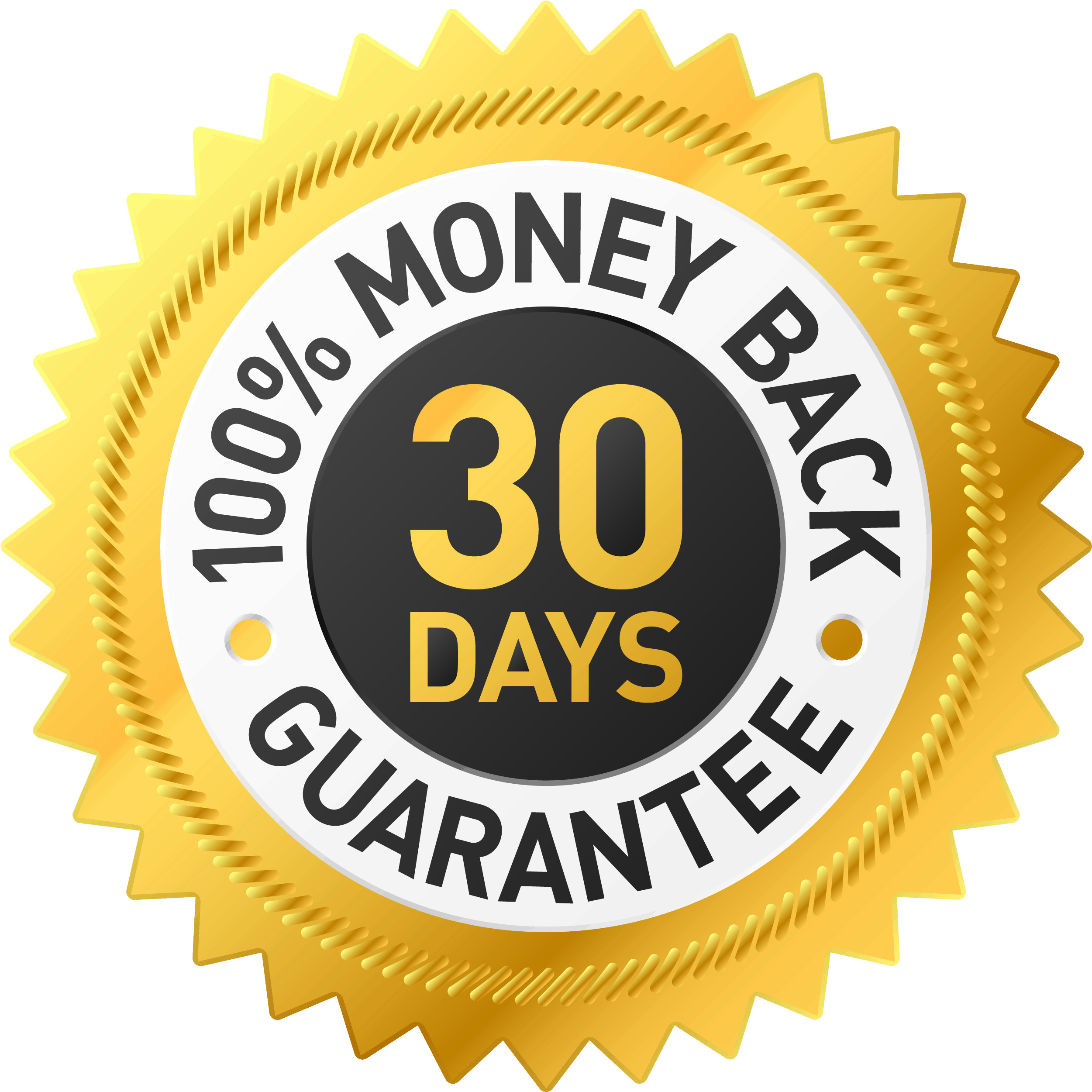 90-day money back guarantee.
You can't go wrong with this incredible Guarantee!
We're so absolutely sure that you will enjoy and benefit from this course, that we're offering a 90-day money back guarantee.
All you have to do is to complete two modules within three months.
If for whatever reason, after completing two modules, you feel this course does not satisfy you in any way, simply send us an email within 90 days from your purchase and we'll refund you right away!
World Leaders in Online Islamic Medicine Courses
Hijama Nation Academy (HNA) is the world leader in online Islamic Medicine courses including Hijama Cupping Therapy, Sunnah Health, Prophetic Medicine (Tibb an Nabvi) and Unani Typology Medicine. Our mission is to have Islamic Medicine and Hijama Cupping Therapy recognised and accepted with in Governmental and Scientific circles around the world. Over recent years, we have already made breakthroughs by getting Hijama covered by two mainstream insurance companies.
We are members of various agencies and Lead Advisors in Holistic Hijama to the GRCCT. They had Hijama Cupping Therapy recognised in the UK, EU, USA, Canada and Australia by the PWA and IICT.
Qatar Health Ministry is also recommending their course to qualify give license to their Hijama practitioners.
●We are the leading online Hijama Training Institute established in 2011.
●We provide Hijama Coaching to qualify Hijama Practitioners to be able to serve the community and promote health.
●We provide Hijama Business Coaching to help you set up a successful business and become a Hijama Entrepreneur.
●We are registered and approved in Holistic Hijama with GRCCT, UK. We are their lead advisors in the discipline of Hijama Cupping Therapy.
●We are the first course provider to have Hijama recognized in the USA. We are registered and approved course providers with PWA.
●We, and our students are insured by Westminster Indemnity and BGI, UK.
●We have over 2000 students in over 40 countries.
●We offer long term, sustainable Hijama Coaching for positive lifestyle changes in diet, mindset, Hijama, Ruqyah, Sunnah Health and Unani Typology.
Student enrol and with us because they know they will be getting a good quality education with solid content, and get qualified with the best online Institute in Islamic medicine and to work in the natural health industry. Our graduates become successful business people with their own online and offline clinics, products and services. Our students are able to invest in both their own health, wealth and future by training and graduating with us.
(90 Days Money Back Guarantee. Terms & Conditions apply. You have to complete and pass two modules within 3 months to qualify for the refund. We want you to checkout what we have to offer first before you give up on yourself).
DISCLAIMER: HNA is an educational course provider in Hijama Cupping Therapy, Traditional Islamic Medicine and Holistic, Natural Remedies. HNA does not claim to diagnose or cure any disease. HNA does not accept responsibility or liability of any illness, injuries or emergencies which may occur with Clients whilst undergoing Hijama Cupping Therapy or Natural Health Remedies with their Hijama Practitioner.
HNA does not guarantee any positive results from the HHTS. The HHTS is not a medical, clinical or nutritional diet or weight loss plan. The HHTS consists of moderate, healthy, sensible eating, Hijama Cupping Therapy and holistic, life coaching, mindset training and healthy lifestyle changes based on Islamic Principles and Sunnah.
Hijama Cupping Therapy is a holistic, faith based, religious therapy and is not considered a medically approved procedure. It is the Students own responsibility to perform due diligence and find out legal issues and regulations relating to Hijama in their own town, city, state, province and country. HNA cannot be held responsible or liable if Graduates are unable to practice Hijama legally in their own country after getting qualified by Hijama Nation Academy.
HNA Privacy Policy. Your information will not be shared with any 3rd parties.