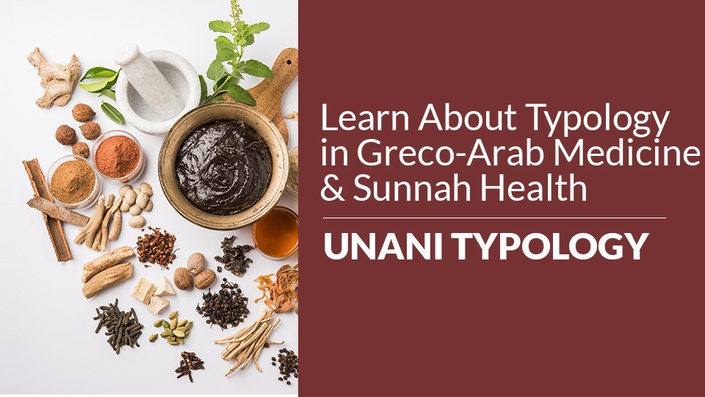 Unani Typology & Prophetic Medicine Course
Eat According To Your Body Type Using Sunnah. Learn about your body type, food type and the environment on your health. Adjust your diet accordingly!
Learn How to Eat Right for Your Own Body Type in Accordance To Sunnah and Learn How to Assess Others too.
Learn about the origins of Unani (Greco-Arab) and Traditional Islamic Medicine. Discover the roots of Unani medicine and how amazing Medics such as Hippocrates, Galen and Avicenna (Ibn Sina) contributed to its foundations and framework. Explore how they used food and herbs as medicine to balance the body and get rid of disease.
Which remedies did these outstanding people recommend? Food, Herbs and Hijama Cupping Therapy were the top ones!
Prophet Muhammad (Peace Be Upon Him) said; "The Son of Adam never fills a vessel worse than his stomach. The son of Adam only needs a few bites to sustain him, but if he insists, one third should be reserved for his food, another third for his drink and the last third for his breathing". Narrated by Al-Musnad (by Imam Ahmad).

Learn how Prophet Muhammad (PBUH) also ate for his body type and categorized food groups. How did he use Sunnah foods as medicines?
The Prophet (PBUH) said:
"Allah created Adam from a handful that he gathered from the entire earth, so the sons of Adam come like the earth. Some of them are red, some are white, some are black and some are in between. Some of them are easy, some of them are difficult, some are evil and some are good."
Learn about the 4 humors in your body and how they work. How do they control imbalances and sickness in the body? Which food groups should you eat for your body type? How does all this effect your health? How does this all effect your personality? Which type are you? Sanguine, Melancholic, Choleric or Phlegmatic?
Allah is the only Curer and very generous with his provisions of sustenance. It is when humans fall in to bad habits that people get sick.

"And he feeds me and quenches my thirst and when I fall sick then He (Allah) cures me".[Surah Shu'araa: 80]
Have you ever wondered?....
Is Black Seed Oil too hot for you? Is Apple Cider Vinegar too cold for you? Should you eat more protein or avoid it? Should you stay away from citrus foods or increase dairy foods? Do Carbs agree with you? What gives you gas or heartburn? Why do you have skin conditions What can you eat to avoid headaches? How can you avoid water retention?

Do you want to know your own body type and temperament?
Learn about your self and how you function. Then discover how it effects your relationships in marital, family, work, business and social arenas. You will benefit from the process of self discovery and improving your health and relationships.
Do you want to be able to assess your family and friends and help them?

Learn to assess your family and friends. Focus on diet, nutrition, herbs and natural remedies and use practical applications to help them heal. Focus on your children, assess their temperaments and implement the right kind of parenting and teaching techniques. Typology is great for children with special needs, homeschooling and your childs' general learning and developmental progress.
Are you a medical professional, natural health practitioner or in the complementary therapy field?

Increase your portfolio and add another vital skill to your repertoire. Typology and temperament assessment is a vital tool to make you a better Certified Hijama Practitioner, medical or health professional and complementary therapist. This field of work is crucial for Naturopaths as it deals with health, balance and vitality through food and herbs. The special advantage is that you can instruct your patients about how to eat the right food for their individual typology and temperament.
Are you a Hijama Practitioner and interested in Traditional Islamic Medicine and Sunnah Health?

Although Unani is not pure Prophetic or Sunnah medicine, it is a combination of Greco-Arab medicine. So there are important elements of Sunnah foods, diet and eating habits featured in typology and temperament which have been passed down through generations. The Holy Quran talks about Humoral Pathology and how we are made of the elements; clay, air and water. And Prophet Muhammad (Peace Be Upon Him) used to eat for his body type to balance his humors. Imam Ibn al Qayyum Al Jawziyya talks about hot and cold foods and Hijama Cupping Therapy as a remedy to balance the humours. All of these factors are crucial to help you become a well rounded and knowledgeable Practitioner of Traditional Islamic Medicine.
Miqdam ibn Ma'd reported: I heard the Messenger of Allah, peace and blessings be upon him, say, "There is no vessel which the son of Adam can fill that is more evil than his stomach, for it is enough for him to take a few bites in order to straighten his back. Yet if he is overcome by appetite, then he may fill it with a third of food, a third of drink, and a third of breath." (Source: Sunan Ibn Majah 3349)
What will you learn?

"Let Food Be Thy Medicine"...This is the foundation of general naturopathic medicine and Traditional Islamic Medicine. It is based on using food, herbs and nature as medicine and remedies for the sick. In this course, you will learn about Unani medicine, four humours, typology, temperaments, how to assess yourself and others.
If you are a Certified Hijama Practitioner, health professional or in the natural health field, this course is essential for you to learn the Typology and Temperaments of your Clients. You will also learn the core of Prophetic Medicine and medicinal benefits of Sunnah foods.
Core Curriculum:
1. Introduction to Unani Medicine, Prophetic Medicine, Typology, Temperaments & Humoral Theory
2. Analysis of 4 Temperaments
3. Four Temperaments & Disease Proneness
4. Assessments of Typology & Temperament
5. Food, Diet & Typology
6. Unani Best Practices, Codes & Ethics, Health and Safety, Self & Client Care
How will you benefit?

-You will understand how typology and temperaments work
-You will be able to assess people
-You will be able to advise people about which food groups to eat for which body types
-You will learn which natural remedies to treat everyday illnesses
-You will understand a Holistic approach to medicine and healing
Once you have attained the knowledge from this course, you will be able to advise your Clients of the correct food groups they should be eating for the body type. If you are not in the health field, but still wish to learn this topic, you are welcome to enrol. You will learn how to practically apply the knowledge gained to yourself, you family and friends.
Study this original online course with us and become equipped to restore balance in the body, healing and attain optimum health for yourself, family, friends and Clients.
Course Curriculum
Welcome
Available in days
days after you enroll
Module 1: Quranic Humorology & Prophetic Medicine
Available in days
days after you enroll
Module 2: Introduction to Unani Medicine
Available in days
days after you enroll
Frequently Asked Questions
When does the course start and finish?
The course starts now and never ends! It is a completely self-paced online course - you decide when you start and when you finish.
How long do I have access to the course?
You have complete access to the course at any time until you complete your modules and receive your Certificate of Completion. Then your membership of this class will end.
Do I get a certificate at the end?
Yes, you will receive a certificate of completion once you complete all the modules.
So I need any other qualifications required to enrol on this course?
No, there are no prerequizites for this course. You do not need to be trained in other fields to study this material.
How do I study this course?
This course is all online with videos and PDF files. You will need a laptop to study it.
Are there exams and what if I do not pass?
Yes, there are online multiple choice quizzes at the end of each module. You have 3 chances to take it (at no extra costs).
What if I need help with my studies?
Our Student Support Team and Tutors are on hand to help you in any way. You can email us or leave a comment in the under the lesson, and we will get back to you as soon as possible.
What if I am unhappy with the course?
We have a 30 day money back guarantee as long as you contact us within that time.
World Leaders In Online Islamic Medicine Courses
Hijama Nation Academy (HNA) is the world leader in online Islamic Medicine courses including Hijama Cupping Therapy, Sunnah Health, Prophetic Medicine (Tibb an Nabvi) and Unani Typology Medicine. Our mission is to have Islamic Medicine and Hijama Cupping Therapy recognised and accepted with in Governmental and Scientific circles around the world. Over recent years, we have already made breakthroughs by getting Hijama covered by two mainstream insurance companies.
We are members of various agencies and Lead Advisors in Holistic Hijama to the GRCCT. They had Hijama Cupping Therapy recognised in the UK, EU, USA, Canada and Australia by the PWA and IICT.
Qatar Health Ministry is also recommending their course to qualify give license to their Hijama practitioners.
●We are the leading online Hijama Training Institute established in 2011.
●We provide Hijama Coaching to qualify Hijama Practitioners to be able to serve the community and promote health.
●We provide Hijama Business Coaching to help you set up a successful business and become a Hijama Entrepreneur.
●We are registered and approved in Holistic Hijama with GRCCT, UK. We are their lead advisors in the discipline of Hijama Cupping Therapy.
●We are the first course provider to have Hijama recognized in the USA. We are registered and approved course providers with PWA.
●We, and our students are insured by Westminster Indemnity and BGI, UK.
●We have over 2,000 students in over 40 countries.
●We offer long term, sustainable Hijama Coaching for positive lifestyle changes in diet, mindset, Hijama, Ruqyah, Sunnah Health and Unani Typology.
Student enrol and with us because they know they will be getting a good quality education with solid content, and get qualified with the best online Institute in Islamic medicine and to work in the natural health industry. Our graduates become successful business people with their own online and offline clinics, products and services. Our students are able to invest in both their own health, wealth and future by training and graduating with us.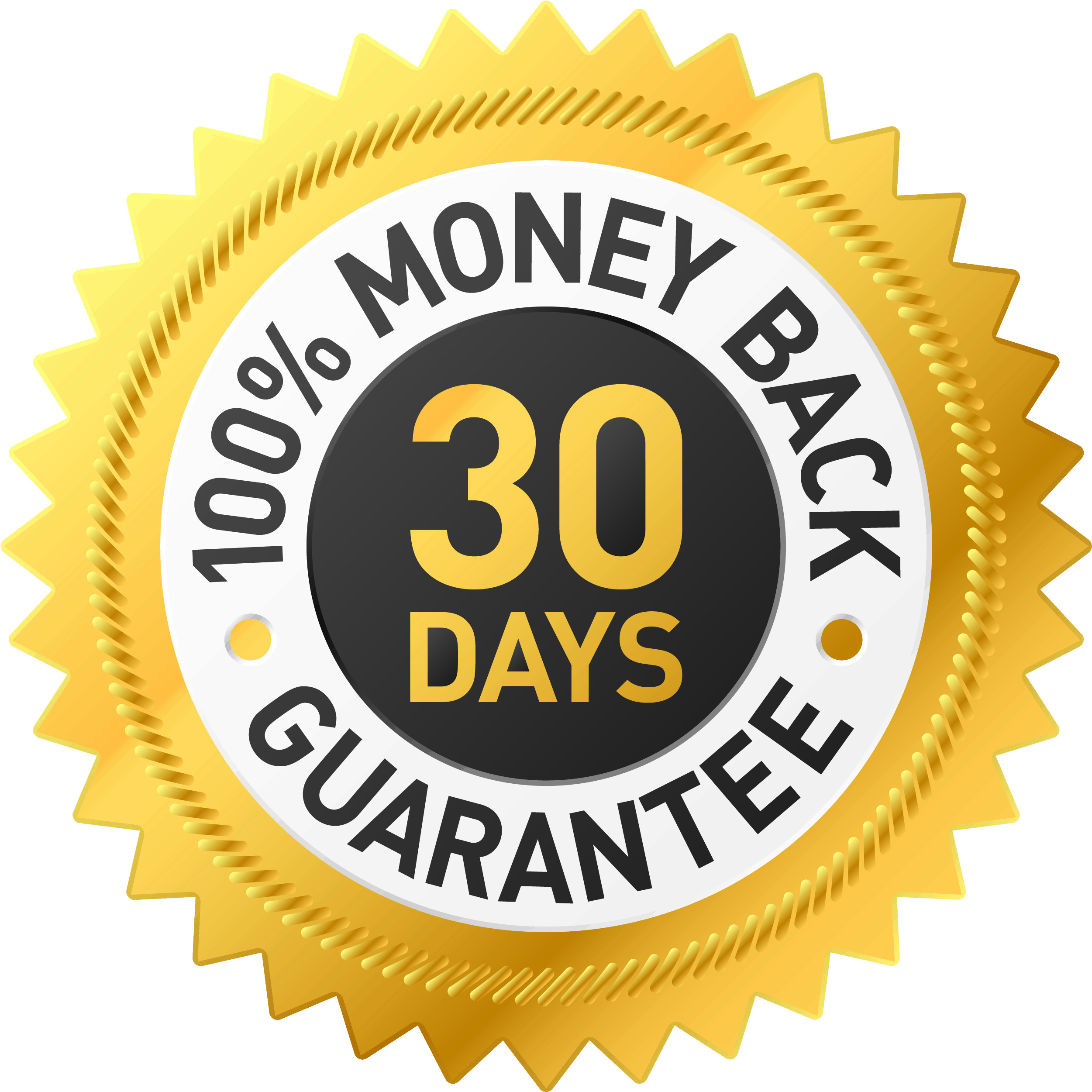 30-day money back guarantee.
You can't go wrong with this incredible Guarantee!
We're so absolutely sure that you will enjoy and benefit from this course, that we're offering a 30-day money back guarantee.
All you have to do is to complete two modules within three months.
If for whatever reason, after completing two modules, you feel this course does not satisfy you in any way, simply send us an email within 30 days from your purchase and we'll refund you right away!
(30 Days Money Back Guarantee. Terms & Conditions apply. You have to complete and pass two modules within 3 months to qualify for the refund. We want you to checkout what we have to offer first before you give up on yourself).
HNA Privacy Policy. Your information will not be shared with any 3rd parties.